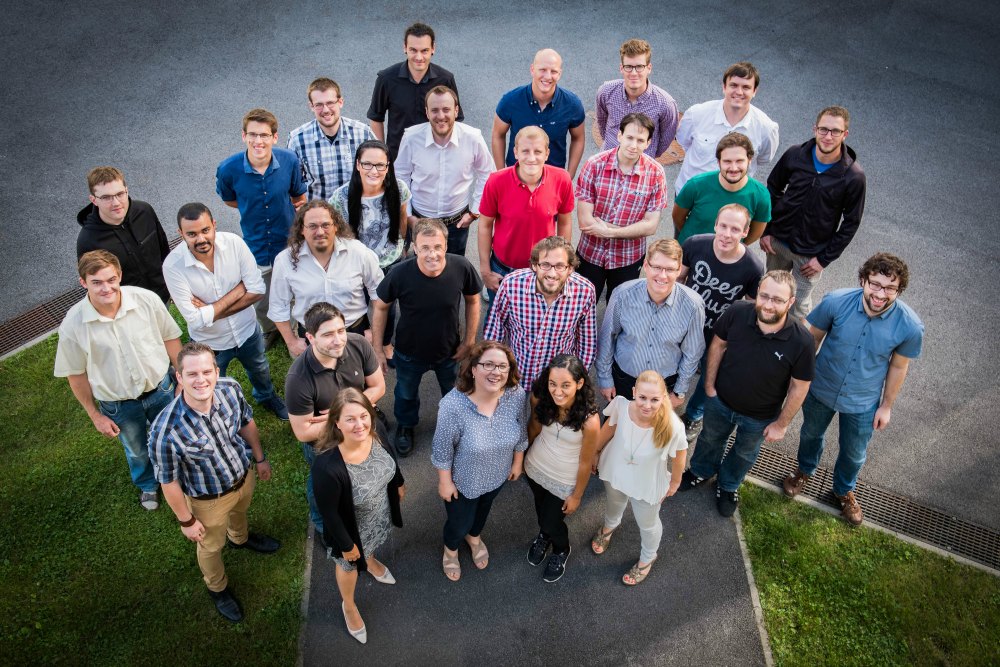 medPhoton, a Salzburg based company founded as spin-off from radART institute of Paracelsus Medical University and the University Clinic for Radiotherapy and Radio-Oncology in 2012, has developed the ImagingRing™ technology, the world´s most innovative and patented solution for precise image guided radiotherapy (IGRT). The slim system can be attached to robotic patient couches and allows to remotely image tumour and organs at risk with the patient positioned in the treatment isocenter – in three dimensions and in real time. The x-ray equipment features enhanced soft tissue characterization by dual energy acquistions and cutting edge spatial resolution of image details.
medPhoton´s software provides solutions for Adaptive Radiotherapy (ART) with online- and offline corrections for accurate beam delivery as well as a multiple client server solution for an Oncology Information System (OIS), where the image data can be stored, reviewed and long term archived in the context of radiation therapy, along with referenced treatment plans and dose distributions.
medPhoton´s IGRT solutions have been installed at the ion beam facility MedAustron in Austria and at several proton sites in the USA; a reference project is the Massachusetts General Hospital (MGH) installation in Boston. Recently, a contract has been signed for a long term cooperation with Accuray Inc., manufacturer of the CyberKnife™, where medPhoton´s ImagingRing™ technology will boost robotic radiation therapy also with photons in the future.
medPhoton develops and manufactures with local partners and European subsystem suppliers in Austria under a total quality management system complying with regulations of EN-ISO 13485 (CE); the application to clear the ImagingRing™ technology for the USA was successful with December 2016. Currently, a scientific research network of collaborating universities is being established to further develop the potential of the core technology of the system in clinical translation.