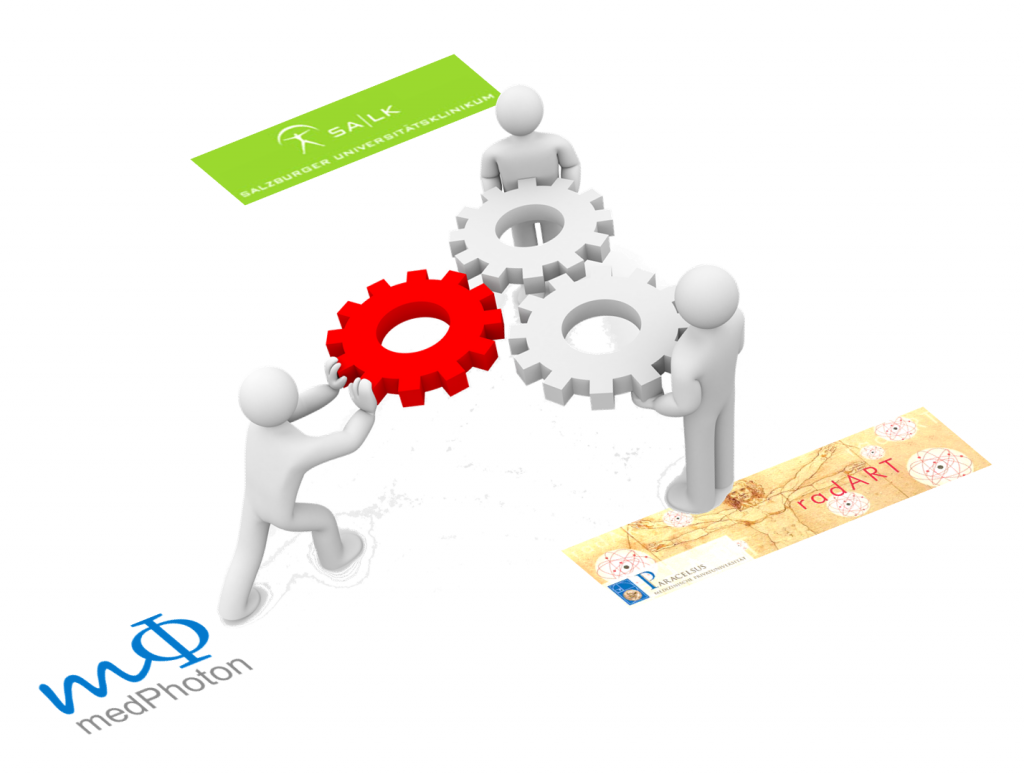 2001: Starting the development of a software system for imaging, documentation and archiving in radiotherapy at the department for Radiotherapy and Radio-Oncology at the University Clinic of Salzburg by Heinz Deutschmann.
Continuous improvement and development of the software system by translational research based on continuous usability inputs of the clinical environment.
Clinical integration of the software system after sufficient verification and validation in conformance to the medical device act and actual guidelines.
2007: Foundation of the Institute for Research and Development on Advanced Radiation Technologies (radART) at the Paracelsus Medical University (PMU) of Salzburg
2008: The software is named "open radART"
2009: In order to guarantee and characterize the high standards of quality the software "open radART" is certified according to EN ISO 13485: 2003 + AC 2009.
Spring 2012: The radART-Institute und MedAustron sign a long-term research cooperation.
November 2012: Foundation of the medPhoton GmbH with Heinz Deutschmann as Chief Executive Officer (CEO).
January 2015: CE Clearance for the ImagingRing system
December 2016: FDA 510k Clearance for the ImagingRing system (US market)
December 2016: first patient treated at MedAustron
Since then, the team is constantly growing, including students and graduates coming from information technology and physics. A variety of research projects has been initiated in cooperation with scientific and economic partners.